every Rehabilitation Facility has a story ...
but ours is DIFFERENT ...
Spring Mountain Rehab was established in December 1, 2000. We are a Comprehensive Outpatient Rehabilitation Facility operating in Clark and Las Vegas County, Nevada. In 2005, Spring Mountain Rehab served as a Certified Satellite Site for Outpatient Pulmonary Rehab during the National Emphysema Treatment Trial for the world-renowned Mayo Clinic, Cedars-Sinai Medical Center, and the University of California San Diego Medical Center. To date, we have our primary location in the Northwest part of Las Vegas and a second location in the Southwest Area which was inaugurated in April 20, 2020.
Our services includes –
Our Medical Team has a Medical Director who is a Physiatrist; our Physical Therapists are Doctors of Physical Therapy and Master in Occupational Therapy; we have seasoned Certified Respiratory Therapists, Registered Nurses who monitor telemetry  for Cardiac Rehabilitation and Physical Therapy Assistants and Physical Therapy Technicians.
We offer an individualized approach for our outpatient rehabilitation programs. We are uniquely different from the rest of rehabilitation facilities around Las Vegas. Our patients come to trust us to help them achieve milestones and breakthroughs with their health. We work with functional lifestyle improvements as well as practical solutions to modify our patient's daily routines. Our goal is to provide outstanding care to help them overcome the challenges of therapy.
Appointments are by Referrals Only
Call us for more Information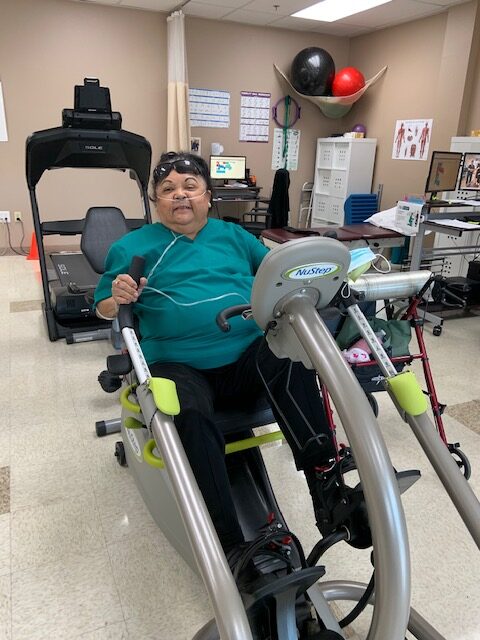 We want our patients to have a better quality of life and we want to be a part of that quality. 
SMR's awesome physical therapists and staff have made great strides in becoming the best-trained group in the Las Vegas area. Patients at Spring Mountain Rehab have responded and have given us what we consider to be the best part of our work.
What Our Patients Say About Us!
The staff are very professional, caring and encouraging. I spent 40 days in the hospital with Covid-pneumonia and when I got home I didn't know what was next for me on my healing. Being at the rehab has given me the confidence with their treatment and help I have become more independent and small victories weekly.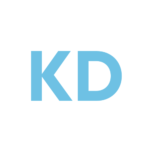 Spring Mountain Rehabilitation and its Durango clinic staff are wonderful, highly professional, and a joy to work with. They are strictly client-focused, with structured programs of physical and respiratory therapies that lead to patient improvement and success. If you haven't heard of them, go visit. Too many people need these services and are not being properly referred.
I am thrilled I got into Spring Mountain Rehab...they go above and beyond helping you to achieve your goals. I don't know what I'd do without then. I have learned so much in just how to move and breathe.. and so much more. Give yourself a chance.. give them a try. You won't be disappointed. And you'll make new friends along the way.

The best Physical Therapist that I have ever known, Myau, is here. I will be here as long as she is here. Seneca is my favorite lady. Jennie is very kind. Gail is a great Respiratory Therapist.

Let me start by saying that their Henderson location is sooooo clean! Not only does the staff all wear masks, but after every use of anything, the machines, the blood pressure cuff, the chairs, etc., they wipe it down with sanitizer. They also ask you to wear a mask, if you are able to do so during therapy, that they can provide. The cleanliness of the place was a big concern of mine after seeing a different center not complying to any covid/health safety precautions. And now on to the therapy. What can I say? Kathy, Hope, Ana and everyone else there are extremely friendly, professional, and caring. They go above and beyond all the time. I am taken such good care of, I actually feel like I can push myself to the next level, which they encourage safely, and steadily. I feel stronger and more capable than I have since March. I have started line dancing again, and am actually thinking of getting back out onto the pickleball courts to play a little. I highly recommend this place if you have any physical therapy, respiratory therapy or cardiac rehab needs. Forgot to give a shout out to the staff that answers the phones for billing, appointments, etc. They are amazing!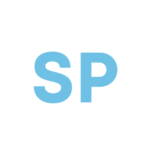 I'm so thankful to have found this place! The staff is welcoming and strives to build a positive relationship. I look forward to each visit where the focus is on my progress and helping me achieve more each week. They definitely have made my recovery time faster and I highly recommend them.
In Spring Mountain Rehab we also observe and celebrate monthly special days and events. Celebrations like these may appear frivolous, but it gives a significant impact on our patients, office camaraderie and employee engagement, happiness, productivity, and longevity. We take advantage of these occasions to spend time together in a non-stressful setting, which can help with the development of positive working relationships.
It's Not All Work, We Sometimes Play!​